The Regina Music Box Company Photos and History
I was very fortunate years ago to acquire The Regina Music Box Company's photo negatives,
these are a few of the photos developed from them. Please Enjoy, Al Meekins
The Regina music box story begins at the Symphonion music box Co. in Gohis, Germany in 1885 when the disc playing music box was introduced. Sensing that their boss was on to a good thing-and figuring they could make a better music box - two Symphonion employees, Gustave Brachhausen and Paul Reissner , left the company in 1889 to set up there own firm, Polyphon, in nearby Leipzig. It wasn't long before they were outselling their former employer. A very steep increase in tariffs on goods imported to the United States, enacted in 1890, made it more cost-effective for Polyphon to set up shop here rather than export its music boxes from Germany.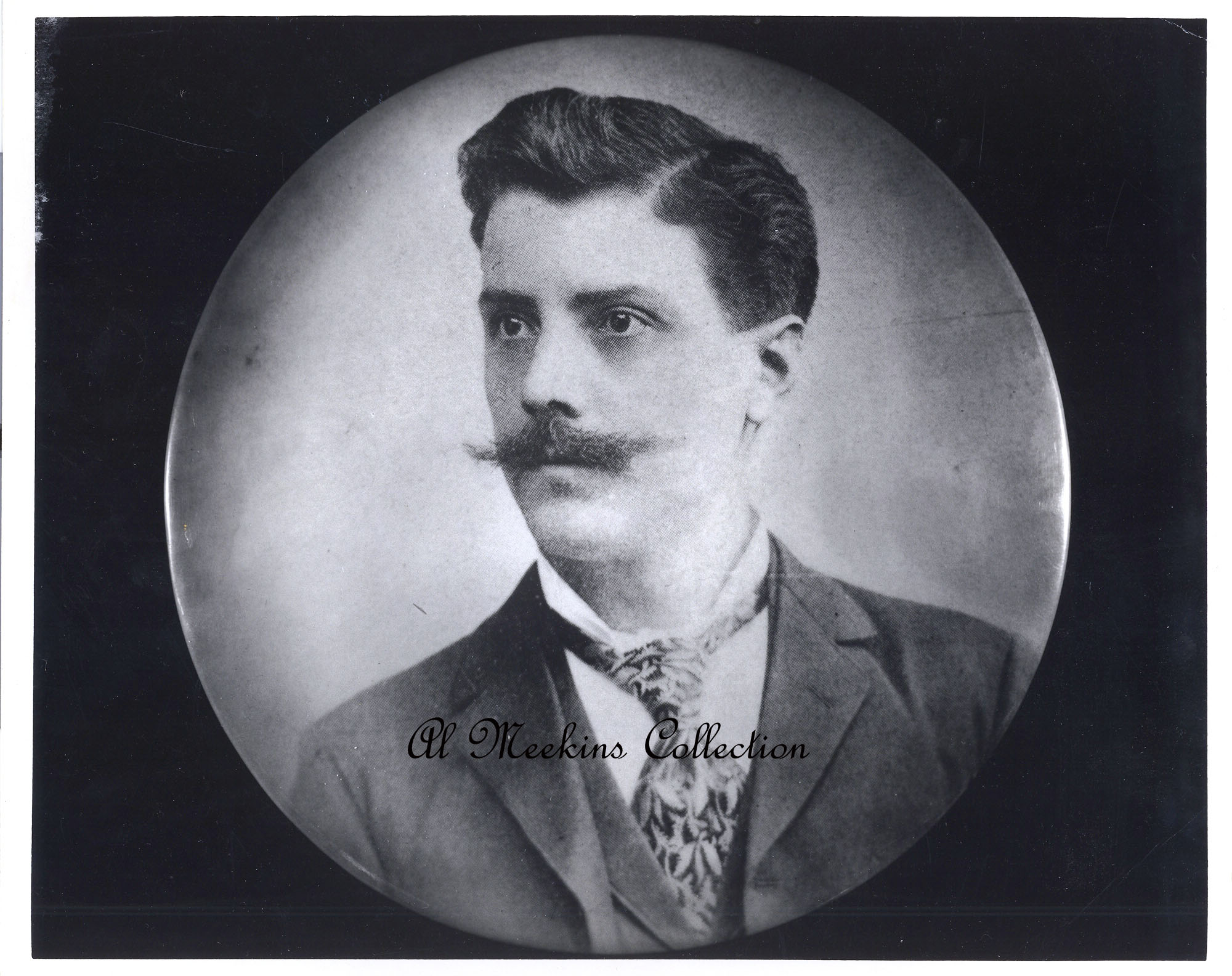 Regina Music Box Co. President Gustave Adolf Brachhausen Born Saxony Germany 1860 This Photo 1892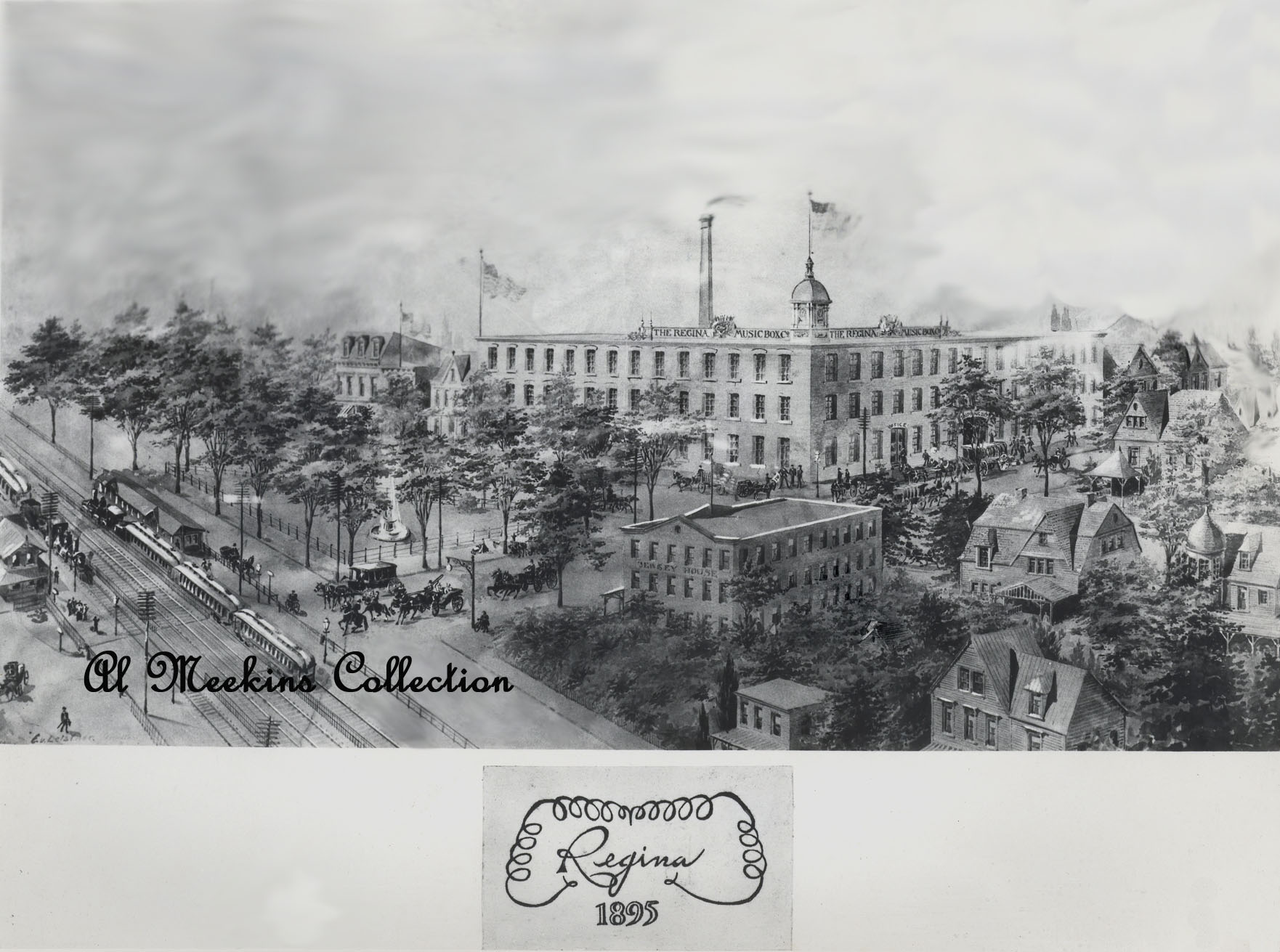 In 1894, Brachhausen officially inaugurated The Regina music box Company which would soon become an entity independent of Polyphone. By the time The Regina music box Co. was founded, the music box industry had already made great strides-evolving from music boxes that contained a single cylinder dotted with metal pins to those with Interchangeable cylinders and, eventually, to those that played interchangeable discs, making it possible to tailor the music to suit any occasion.
The Regina music box Company basically followed the industry standard, tweaked it and executed it better than its competitors. Among the Regina music boxes more significant improvements were the introduction of stronger spring-wound motors that could play for a longer time before they required rewinding and the placement of the machine's sounding board on the top to increase volume called a short bedplate.

Gustave Brachhausen is in the left front row with the hat on

More than 100 years ago the Regina Music Box Company was regarded as Americas finest music box maker. In later generations, Regina became better known for manufacturing vacuum cleaners but the company's original goal was to fill daily life with music - and for a time it was very successful in doing so. At the turn of the last century , The Regina music box company's sales grossed about $2 million a year at a time when a loaf of bread was 1 cent and a bank teller made about 7 dollars a week. A costly purchase, in 1900 the least expensive 8 inch disc size Regina music box was $12 - about $300. in present-day figures. Nevertheless plenty of households owned a Regina music box. The Regina music box Company produced more than 100,000 music boxes between 1892 and 1920. Only a relatively small number of Regina music boxes have survived 2 world wars scrap metal drives and other forms of elimination.

Regina Music Box Factory 1895

The Regina Factory aerial view 1947

These 4 photos are of Regina Music Box Co. President Gustave Brachhausen's personal gold Regina Music Box.

I acquired it in 1975, it was in the Brachhausen residence in Rahway New Jersey. It is 24k gold leaf. Al Meekins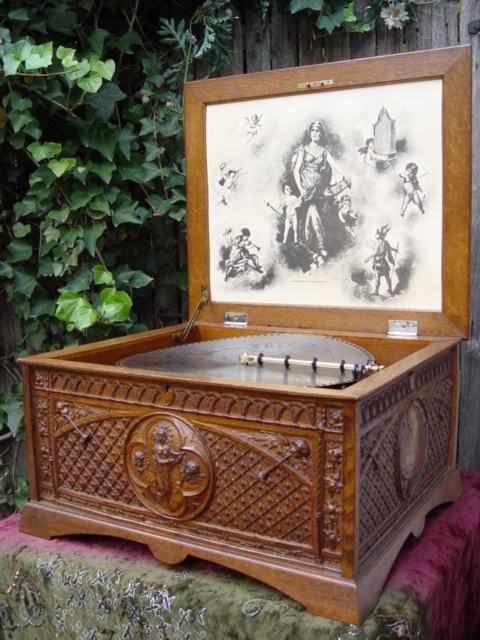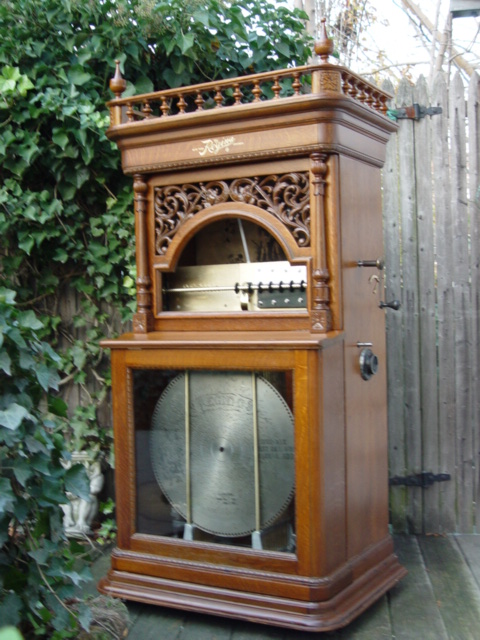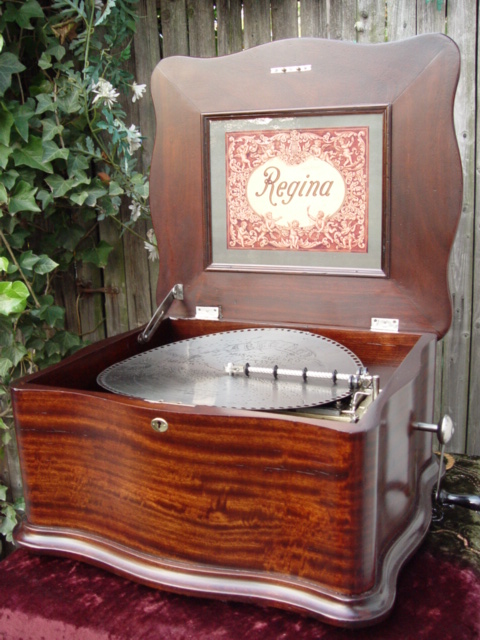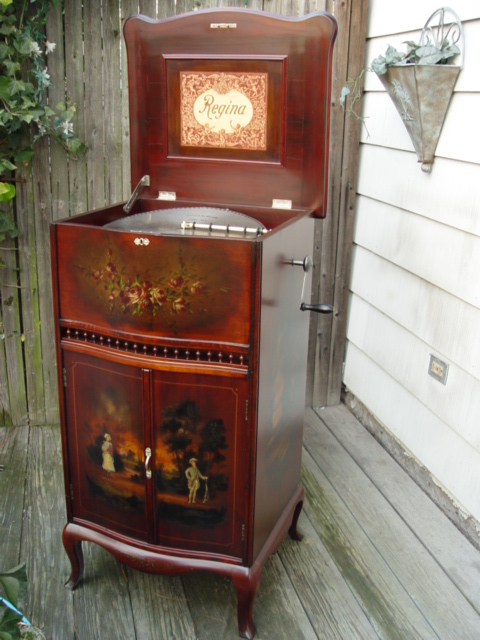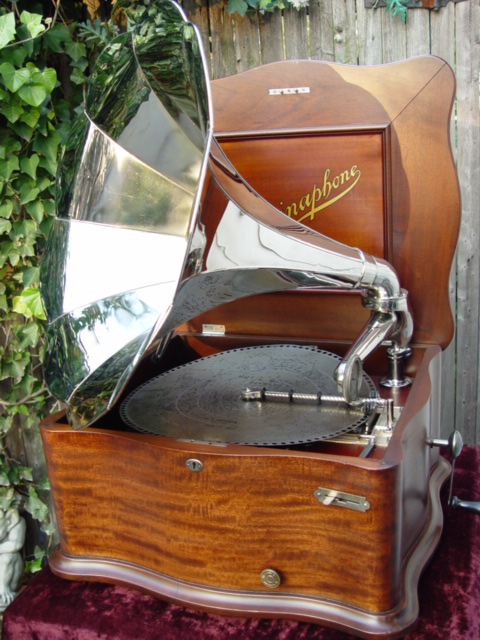 Photos Are Examples of Our Antique Music Box Repair & Restoration Work.
Antique Music Box Repair & Restoration Al Meekins
We are recognized as the leading restorers of antique music boxes.
We have the most reasonable prices, 40 years of experience and the fastest service available.
Please Click Here To Go To The Meekins Music Box Music Box Repair & Restoration Page

Please return to to
Regina Music Box Purchase, Sales, Gears, Parts, Repair & Restoration Al Meekins
Established in 1968 Al Meekins
---

The Meekins Music Box Co.
PO Box 2950
Zephyrhills Florida. 33542

Phone 856-858-6421
Fax 856-858-1642
.Copyright © 2018 The Meekins Antique Regina Music Box.